In this issue of E-Central there is an article on prayer by Dave Cetti. Dave will be the
facilitator for our Regional Prayer Summit on September 27-30, 2004. By now you
should have received a letter and registration form for the Summit. No pun
intended, but we urge you to prayerfully consider attending.
Additionally, you may be wondering what is transpiring on the national level in
regard to CBA. The TLT is about to release a publication that will bring everyone up
to date. We will have 300 copies of the publication in our office, so let us know if you
would like extras.
One of the steps our Region has taken to help build better relationships with MTA
and CBI is to invite each of them to send a representative to our Regional Board
meetings. Both have accepted our invitation.
I firmly believe that we, as CB's, still have viability and that we can have a positive
impact for God's kingdom. Let us know how we serve you as you continue to work for
His honor and glory.
In His service,
Don Shaw
Executive Director, NCCBA
donnccba@triwest.net
Spiritual Attention Deficit Disorder Dave Cetti, Director of Prayer and Spiritual Development, CB Northwest
Now as they [Jesus and His disciples] were traveling along, He entered a village; and
a woman named Martha welcomed Him into her home. She had a sister called Mary,
who was seated at the Lord's feet, listening to His word. But Martha was distracted
with all her preparations; and she came up to Him, and said, "Lord, do You not care
that my sister has left me to do all the serving alone? Then tell her to help me." But
the Lord answered and said to her, "Martha, Martha, you are worried and bothered
about so many things; but only one thing is necessary, for Mary has chosen the good
part, which shall not be taken away from her." (Luke 10:38-42 NASB)
Like many of you, I have read, studied and meditated on this passage many times. In
one of those meditations, I was struck by a very simple observation: Mary gave Jesus
her undivided attention. This challenged me. I certainly know what it means to give
my undivided attention to something—a project at home or work, a book, a hobby.
But do I regularly give the Lord Jesus my undivided attention?
Many of us suffer from spiritual attention deficit disorder. We are unable to give
God our undivided attention for more than a few seconds before responsibilities,
preoccupations or the need to get something done crowd in and turn our full
attention away from Him.
Several years ago, in the middle of a time of prayer, I found myself flooded with
distracting thoughts. "Lord," I prayed, "I'm being pulled in a million directions.
Please help me!" I felt as if the Lord answered with this: "Dave, all those things are
pulling in only one direction – away from me. Turn wholeheartedly to me."
Pastors and church leaders, do you have time set aside in your lives for giving your
undistracted attention to the Lord? Do you lead your staff or ministry teams in times
of worship and prayer that focus on the Lord more than the immediate demands of
ministry? So often our needs and desires, rather than reflection on the person of the
Lord, dominate our times of prayer. Let's work on setting aside regular time for
giving our undivided attention to Him.
You will seek Me and find Me, when you search for Me with all your heart.
(Jeremiah 29:13 NASB)
The upcoming Pastors' Prayer Summit is a perfect opportunity to set aside some time
for giving the Lord your undivided attention. The whole point of a prayer summit is
to draw near to God. There is no prearranged agenda, no program, no speakers or
performers – only an opportunity for focusing on God. Let's come and behold Him.
= = = = = = =
Information on the Regional Prayer Summit is listed below.
Church Mutual Insurance Company You will be receiving a letter explaining a new group plan available through Church
Mutual Insurance Company. It is a voluntary program that all individual churches
have an option to partake in that may lead to a 5% discount. A letter from Church
Mutual will follow in approximately 2 weeks.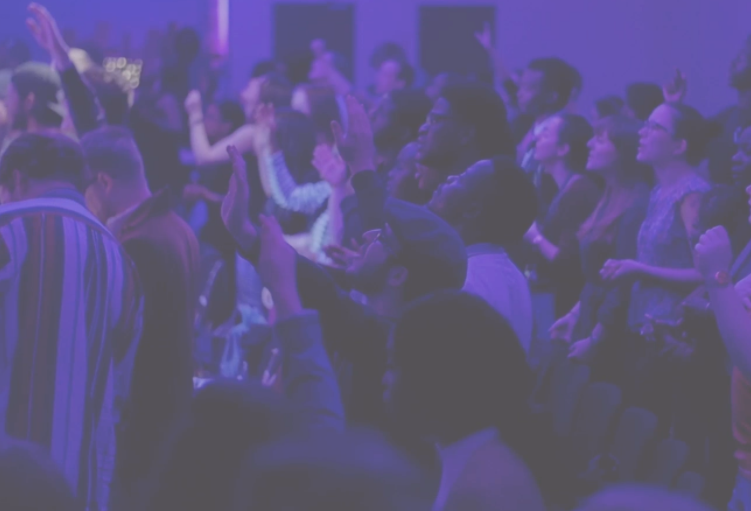 Bethel Baptist Church – Jackson, Michigan
October 23, 2004
Building Families What Parents Want Fr om Thei r Youth Wor ke r
It's funny how youth ministry changes dramatically when you have your own kid(s)
in the group. I am a parent and a youth worker. I desperately want to reach out to
this generation of students and I have a particular interest in a couple of girls who
happen to live in my house and call me Dad. I want a partnership with our youth
ministry and there are a few needs I have as a parent that I think youth workers could
help me with in my responsibility as a Dad who wants my kids to thrive in their faith.
Communi cate With Me
Communication is a key need. What are you teaching my kids? When is the
Summer Camp? Who is the small group leader asking my kid out for a Coke? What
is your vision for the youth group? Parents need accurate, available and advance
information concerning your youth ministry and youth group events. They need to
know that they have quick access to the most important information, whether it is
through a web page or a newsletter, or even an announcement at church.
Tell Me Your Visi on
Parents need to know your heart and your vision. As a partner in bringing along
my kid toward spiritual maturity, share with me your strategy for reaching out to
kids in the youth group. One of the greatest downfalls of well-meaning youth workers
is that they have a great strategy and philosophy of ministry but they simply haven't
shared it with the parents of the kids in their group. The primary place of building
students toward spiritual maturity is the home. Your job is to come alongside the
parents and partner with them. It's important to share your vision and get the parents
on board with that vision.
Give Me Tools To Help My Kids Grow Spiritually
When you look at your ministry as a partnership with parents in helping your
students grow spiritually, you will see your role as a facilitator in helping the family
succeed. As a youth worker you have access to resources many parents don't have, but
need. You can give parents family devotional ideas. You can give parents small
group curriculum and book ideas for meeting together to talk about the special needs
of parenting adolescents. You can offer seminars for the families in your church to
gain better understanding of how to parent effectively. Youth workers today have to
look at part of their job description as being a resource for parents.
Encourage Me
I had no idea how wonderful and how frightening it is to parent a teenager until
my own kids enthusiastically entered adolescence. As a youth worker I thought it
would be a breeze. Not so. I may think I have all the answers for everyone else's
family but it was quite humbling to find out that my own girls didn't think I was as
cool as other kids did. Parenting isn't easy and parenting an adolescent is even more
difficult. As a youth worker I know all the bad stuff they could be involved in and it
comes at a time when they are moving away from dependence on me and toward
independence. I need my youth workers to come alongside me and sometimes just
encourage me. I need an affirmation when my kids do something good at church. I
need to be reassured that this incredible kid who lives in my home, called a teenager,
is going to make it through these years. Better yet, I need our youth worker to
encourage me…that I will make it through these years!
So let's look at our ministry as partnering with parents as well as reaching out to
students. It really is the way to do effective youth ministry with long lasting results.
(excerpt from Jim Burns' article on "Building Families")
Contributed by: Nate Schroder, First Baptist Church – St. Cloud, MN